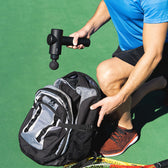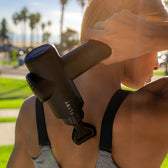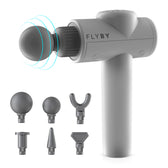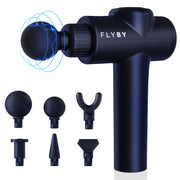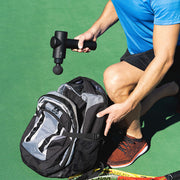 "Best gun on the market - solid power, affordable, and user-friendly."
--Tyler Bigenho, Chiropractor & CEO of CleanSpine
"Best gun on the market - solid power, affordable, and user-friendly."
--Tyler Bigenho, Chiropractor & CEO of CleanSpine
F1Pro Deep Tissue Massage Gun
Relieve aches and pains in minutes with the F1 Pro Deep Tissue Massage Gun. Flip the switch and the rapid, percussive pressure will go to work to loosen stiff muscles, relieve soreness, increase blood circulation and help improve mobility. Try it today and get back in the game!
Order now and get free shipping ⓘ
Flyby now offers free shipping on all products!
Air Cooled Deep Tissue Massager for
GYM | HOME | WORK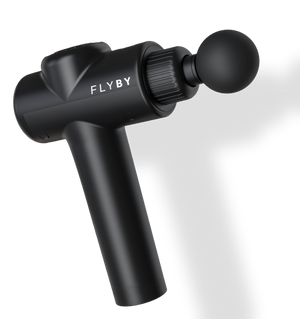 Ideal for...
Muscle recovery, massage, tension release + targeting specific muscles.
Quiet as an electric toothbrush
Low noise (40dB) brushless motor-use it practically anywhere.
Choose from 3 powerful speeds
Warm-up (1800/min), Relaxation (2400/min), Deep Tissue (3200/min).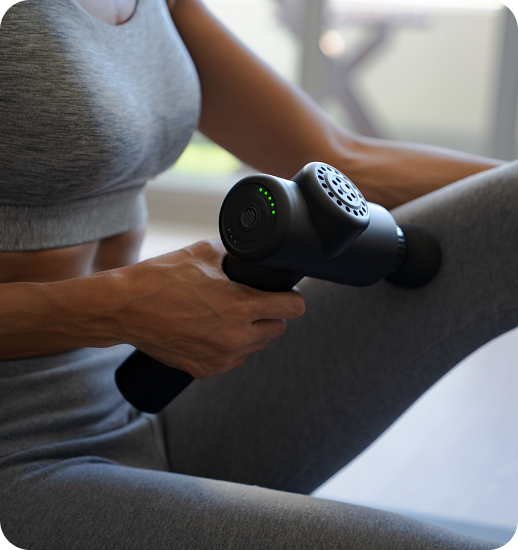 F1Pro Massage Gun
Rechargeable battery lasts 4+ hours on a full charge. Our industrial grade, percussion massager is great for pain relief or for neck and back massage on-the-go. It helps you relax after a long day. Perfect for gifting!
how to use
Improve your post-workout recovery as you target specific muscle groups with the 6 convertible heads. Turn it off to easily change accessories.
• Standard Ball - Versatile massage head for general use
• Large Ball - Ideal for large muscle groups like quads, glutes
• Hammer - Best for flat muscle groups and a deep massage
• Wedge - Go to for your biceps, shoulders, IT bands
• Spinal Fork - Use it around your spine or your Achilles tendon
• Bullet - Pinpoint small muscles in your palms or feet
How to Use the F1Pro Massage Gun
Get ready for your massage with Licensed Chiropractor Dr. Tyler Bigenho as he highlights how to use the F1Pro attachment heads.
Convertible Heads
includes 6 massage head accessories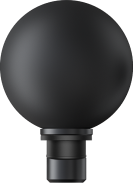 Standard Ball
Our most versatile attachment. Ideal for hip flexors, deltoids, hamstrings, calves (front and back), abductors (set on low), lower and upper back. Also great for general use, and on your palms. The percussive nature helps loosen muscle fibers.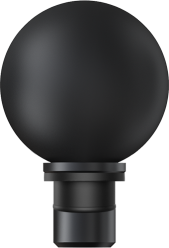 Large Ball
Ideal for hamstrings, quads, glutes/buttocks, and your feet. You can use this with a tennis shoe on (through the sole) or on your bare foot or with socks, whatever is most comfortable for you.
Hammer
When you need a deeper massage on flat muscle groups, go with this one. Ideal for quads, pectorals/chest, and lower back.
Wedge
You'll use this one often to release tension and increase circulation. Ideal for shoulders, IT bands, pectorals/chest, upper arms, and forearms (both sides).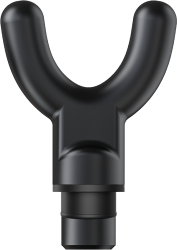 Spinal Fork
Massage around and along your spine, shoulder blades, and Achilles tendon. Best practice is to keep off the bone and focus on the soft tissue instead, and use the lowest speed setting. For shoulder blades, you may need the help of a trusted friend.
Bullet
Perfect for targeting pinpoint areas like your feet and hands to relieve the muscles. Best practice is to set this on the lowest speed setting. Feels great on the palms if you work on your computer, play video games, or are on the phone all day.
Thanks
Although there was one issue, it was resolved to my satisfaction and very professionally.
Customer Service
Had an issue with my pro1. They respond and replaced the unit
Great product! Highly recommend!
Both my husband and I are enjoying using our massage gun. Your company was recommended to me by my PT. We were happy to receive it promptly! I would recommend it to anyone.
Open and Use
It was great to receive the product and be able to use it right away. It works great and I love the versatility of the attachments.
We get these often.
There are 3 speed settings. They range from 1800-3200 RPM.
• Warm-up (1800/min)
• Relaxation (2400/min)
• Deep Tissue (3200/min)
Yes! Once the battery is fully charged, our F1Pro percussion massager is ready for 4+ hours of cordless massager use to help relax your muscles.
Best practice is to not use the massage gun while it is charging and/or plugged into the wall.
The F1Pro massage gun makes about the same level of noise as an electric toothbrush with 40 decibels (40dB). That means you can use it at the gym, at the office, and at home without sounding like you turned on an electric sander.
With the massager off, insert a single massage head by pressing it in the massage gun. To remove a head, simply grasp the head and pull it out of the massager.
Do not change massage heads with the massager turned on.
There are 3 speed settings to select on the F1Pro Massage Gun. First, turn on the massager with the ON/OFF switch on the bottom of the handle. You should see lights appear on the back panel of the massage gun, if you are fully charged.
Click the large circular button on the back panel to reach the lowest level speed. Press it again to reach the medium level speed. Press it again to reach the highest level speed.
You can cycle through all 3 settings to choose the one that's right for you:
• Click 1x - low speed
• Click 2x - medium speed
• Click 3x - high speed
Best practice is to take the massager off your skin, change the settings, then reapply and continue your massage.
No, do not immerse the F1Pro massager in water. Also, keep it away from liquids or heat sources.
No, the F1Pro Massage Gun is for adults use only.
The flyby F1Pro Massage Gun comes with an adapter cable and power supply. To charge, connect the DC adapter to the battery charging port (bottom of the handle). Plug in the plug AC side of the power supply to a wall outlet.
Fully charge the battery for up to 6 hours before first use.
The F1Pro will indicate a full charge when it is unplugged and the 5 LED lights are fully illuminated.
It is not recommended to deplete the battery. You can recharge the battery at any time and at any battery level. Unplug the charger form the massager after charging and/or prior use.
Sign up for our newsletter
Take 10% off your first order when you sign up.