Why Do I Get Alcohol Breath the Next Day? And How to Prevent It
July 04, 2022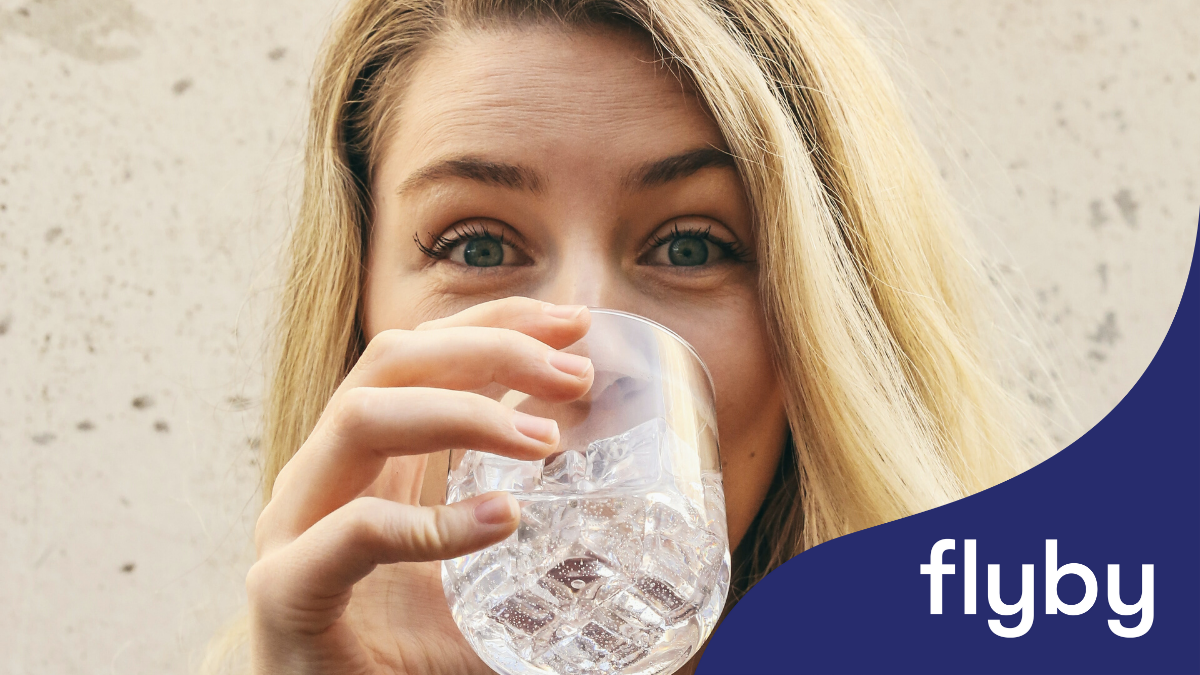 Many people experience side effects from drinking that go far beyond the average hangover. One common effect? Alcohol breath. You know, that foul taste and smell that often lingers after a night of drinking. Whether you smell it on your friend's breath or experience it yourself, we're here to break down why. Plus, why it stays around so long and how to get rid of it.
What Causes Alcohol Breath
After alcohol consumption, your body begins the process of getting rid of the toxins. In the simplest of terms, this means that the metabolism process turns liver enzymes in acetic acids to help flush out the acetaldehyde that's in alcohol. If you think about beverages that can cause funky tastes or bad breath — coffee, sodas, and more — what do they have in common? They're acidic. So, as this process begins to happen, the body begins to release acetic acids. 
Another reason is that your body is absorbing that alcohol itself, and that includes the scent. Darker liquors or more aromatic alcohols, like beers, can leave your body with odors as they begin to escape from pores or through the mouth. Add in dehydration from drinking, thus causing more bacteria growth, and you have the perfect cocktail for your breath to smell bad.
How to Get Rid (or Prevent) Alcohol Breath
Drink Water:

A good rule of thumb when drinking is to balance alcohol with water intake (a 1:1 ratio is always a good idea). This will not only keep your mouth hydrated but will help wash away any odorous bacteria that might be lingering.

Opt for Lower Proof:

The less alcohol in your system, the less your body has to break down the toxins, which can contribute to alcohol breath. Go for lower-proof alcohols — spirits, sangria, Aperol, Campari, and some canned cocktails are often lower on the ABV percentage. 

Use Mouthwash or Chew Gum:

While these solutions will mask the smell, they can be powerful in helping get you through social situations. Strong scents, like peppermint, can overpower the scent of any alcoholic odors.

Give it Time:

Just like a hangover (we know, we know) time is the best option. Your body needs time to metabolize and rid of the alcohol, and part of that means creating acetic acids.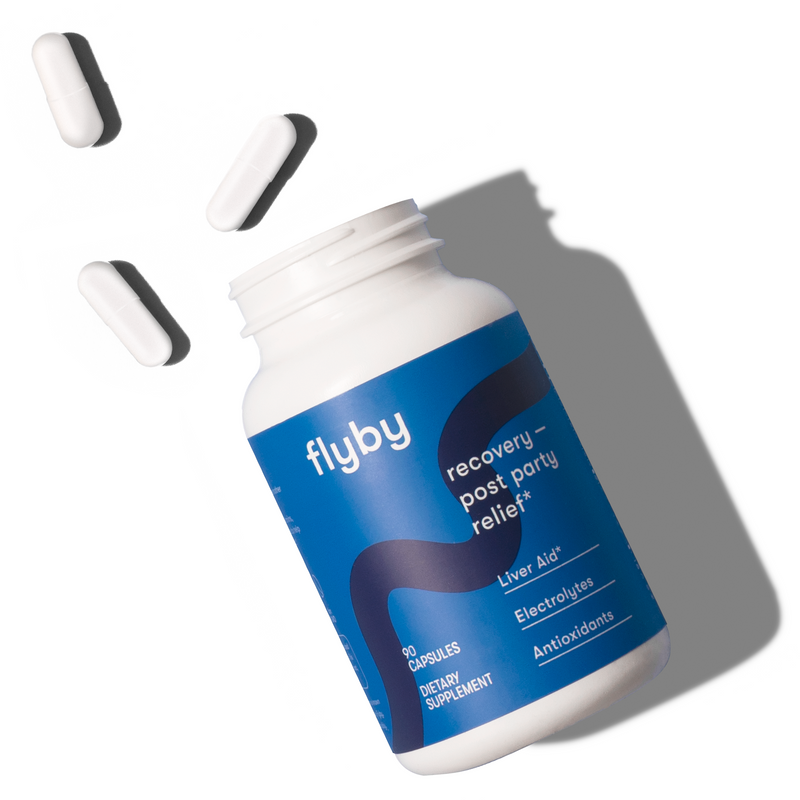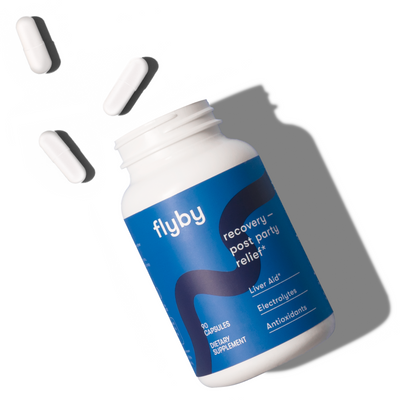 Party hard, recover harder. Our super-smart post-party relief capsules mitigate Sunday Scaries, hang-xiety, and that dreaded "I'm never drinking again," feeling. Take Flyby Recovery before bed and feel the difference when you bounce back better than ever before.
Shop Hangover Recovery
Try Flyby Recovery Before Your Next Night Out
While Flyby Recovery Capsules won't cure alcohol breath, they can aid in supporting recovery after drinking. Its DHM (Dihydromyricetin) helps your body's natural response to alcohol so you can wake up feeling a little better.
Sign up for our newsletter
Take 10% off your first order when you sign up.