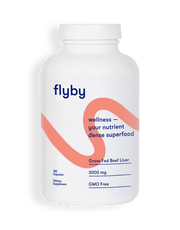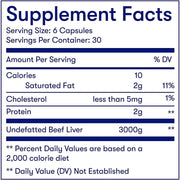 Beef Liver Capsules are the difference between feeling good and feeling fantastic thanks to its incredible, naturally occurring nutrient-dense amino acids to reinvigorate your general sense of wellbeing.
Order now and get free shipping ⓘ
Flyby now offers free shipping on all products!
Packed with everything your body craves —
naturally occurring, amino acids, proteins and vitamins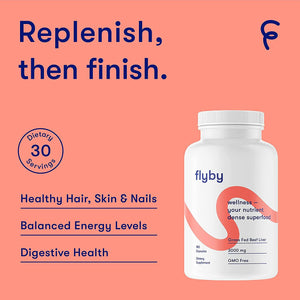 Healthy Hair, Skin & Nails
Support your hair, skin, and nails with naturally occurring amino acids, protein, Vitamin A, Vitamin B, and iron.
Balanced Energy Levels
Jumpstart your energy metabolism and immune function as well as heart, brain and liver health.
Digestive Health
Regulate your system with high quality beef liver support, created through state of the art freeze-drying techniques that preserve nutrients.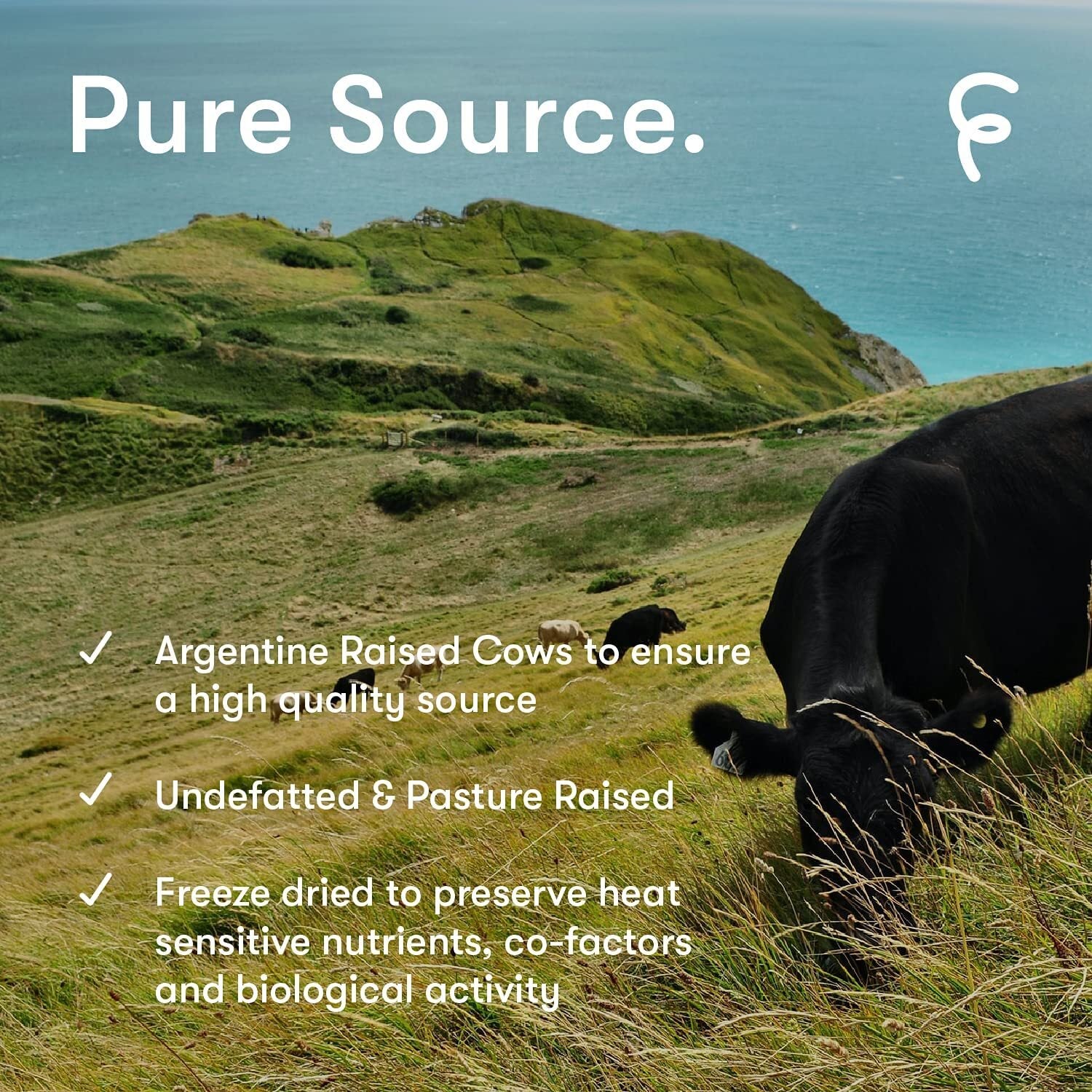 Beef Liver Capsules
Get the nourishment that only whole foods can provide in an easy-to-take capsule.
Suggested Use
Take (6) Six Capsules 1 to 2 Times Daily, preferably with food and water.

— 2X More Beef Liver Per Serving: Unlike other beef liver products, we concentrate without the use of heat or chemicals. The result is a beef liver that delivers 2x more nutrients per serving than you would get with many leading supplements. Each daily serving provides you with 3,000 mg of beef liver in only 6 capsules.
Beef liver
Really need this, hope to see it back in stock sooon!!!!!!!
Love this product!
Favorite beef liver capsules! I use them during pregnancy too and they're great!
A must
Beef liver is hard for me to get in my normal diet so I love that I can depend on these supplements to meet my daily requirements. The pills go down easy and leave no aftertaste.
I notice a huge difference when taking this!
I notice such a boost in my energy levels when taking my liver supplements regularly. I've taken them throughout pregnancy as well and I really think they have helped keep my iron levels steady + my energy up. I swear by them! 10/10 recommend!
Will reorder
I've been anemic for a long time, and these make me feel better. I will be reordering. Good product.
We get these often.
Flyby Recovery is a capsule or drink which supports liver function, and replenishes lost vitamins, delivering a comprehensive solution for your partying needs.
There are two easy steps to take our Recovery capsules to ease post party symptoms the next morning.
Prior to drinking, eat a well-balanced meal and consume 3 capsules with a glass of water or juice
After drinking, consume another 3 capsules with a glass of water prior to bedtime
Yes! Our flyby Recovery capsules contain an optimized blend of magnesium, sodium and potassium to keep you hydrated in the morning.
No. So, please party responsibly and never get behind the wheel, if you've indulged.
Yes! We manufacture flyby Recovery in California.
That's top secret. Unfortunately, due to the proprietary nature of our formula, we cannot tell you an exact amount, but trust us when we say there is more than effective amount of DHM per serving in Flyby Recovery.
Sign up for our newsletter
Take 10% off your first order when you sign up.