"Worth every penny!"
--Joseph H., F2Pro Customer
"Worth every penny!"
--Joseph H., F2Pro Customer
F2Pro Deep Tissue Massage Gun
Relax and melt away muscle tension after your workday or workout with the ergonomic, easy-to-use F2Pro Deep Tissue Massage Gun. Simply turn it on, select your custom percussive speed and enjoy relieved soreness and increased mobility.

Order now and get free shipping ⓘ
Flyby now offers free shipping on all products!
Air Cooled Deep Tissue Massager for
GYM | HOME | WORK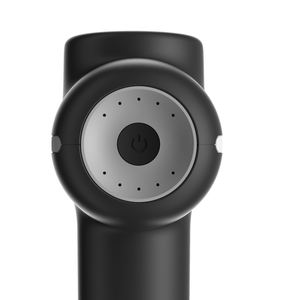 Ideal for...
Muscle recovery, massage, tension release + targeting specific muscles.
Quiet as an electric toothbrush
Low noise (50dB) high-torque motor with 30lbs of pressure at 10mm amplitude.
Choose from 5 powerful speeds
Warm-up (1200, 1500/min), Relaxation (1800, 2100/min), Deep Tissue (2400 or 2700/min).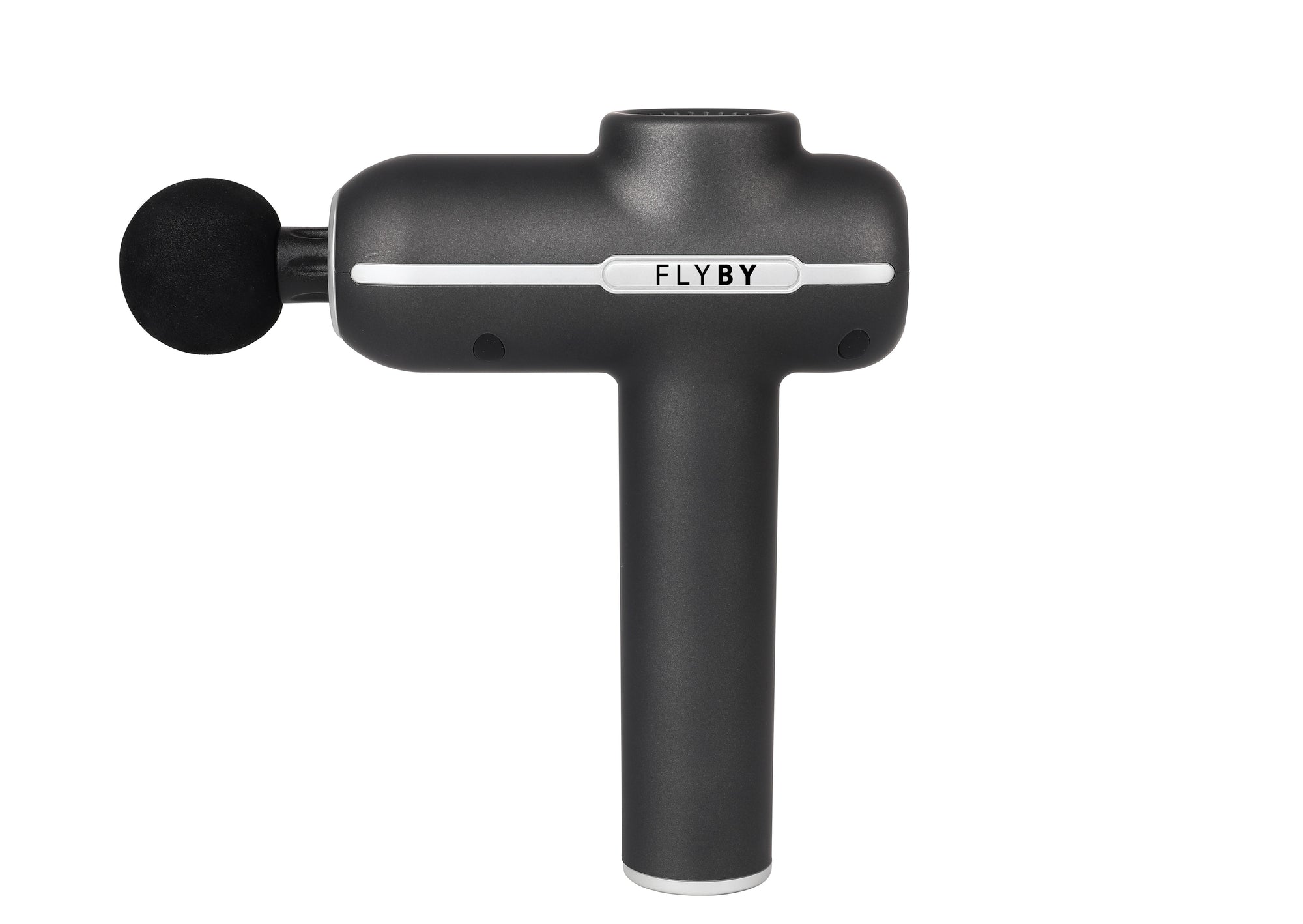 F2Pro Massage Gun
This portable massage gun lasts for 3.5 hours on a full charge so you can take it with you. The F2Pro is great for pain relief, a neck and back massage to help you relax, or to loosen muscles before or after a workout. Makes the perfect gift!
how to use
Swap the 4 accessory heads to target specific muscle groups or improve your post-workout recovery (sports/gym/yoga/running) to release tension and increase circulation. Easily turn it off to change accessories. Use the convertible heads for specific body regions:
• Large Ball – Ideal for large muscles like glutes or quads, also for general use
• Hammer – Flat surface massages flat muscle groups for a deep massage
• Spinal Fork – Use it around your spine or Achilles tendon
• Cone – Best for pinpointing small muscles in your feet or palms
How to Use a Flyby Massage Gun
Get ready for your massage with Licensed Chiropractor Dr. Tyler Bigenho as he highlights how to use Flyby attachment heads.
Convertible Heads
includes 4 massage head accessories
Large Ball
Your go to attachment. Use it on your glutes, quads, hip flexors, calves, hamstrings, lower and upper back. Can also use it on your palms or your feet (with or without socks, or through the soles of your shoes). Use a low setting for biceps and forearms.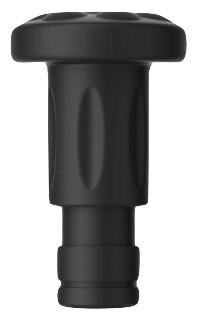 Hammer
Deep massage is on the horizon. Great for flat muscle groups, including your pectorals/chest ,quads, and lower back. The percussive nature of this accessory helps loosen muscle fibers.
Spinal Fork
Best practice for massaging around the spine and shoulder blades is to keep off the bone. Focus on the soft tissue and use the lowest speed setting. Ideal for Achilles tendon massage, too!

Cone
Pinpoint smaller muscles with this accessory. Feels great on the palms after a long day of typing, playing video games for hours, or when you drive a lot or talk on the phone a lot. Use it on your feet to relieve them after standing all day, running, or any exercise.
Relieves my workout worries
Relieves my workout worries
My best purchase of the
My best purchase of the year.
Great help for family with
Great help for family with muscle issues
Good product, but it only
Good product, but it only has 4 attachments (6 listed)
We get these often.
There are 5 speed settings. They range from 1200-2700 RPM.
• Warm-up (1200/min, 1600/min)
• Relaxation (2000/min)
• Deep Tissue (2400/min, 2700/min)
Yes! Once the battery is fully charged, our F2Pro percussion massager is ready for 3.5+ hours of cordless massager use to help relax your muscles.
Best practice is to not use the massage gun while it is charging and/or plugged into the wall.
The F2Pro massage gun makes the same level of noise as the hum of a refrigerator with 50 decibels (50dB). Use it at the gym, at the office, and at home.
With the massager off, insert a single massage head by pressing it in the massage gun. To remove a head, simply grasp the head and pull it out of the massager.
Do not change massage heads with the massager turned on.

There are 5 speed settings to select on the F2Pro Massage Gun. First, turn on the massager with the ON/OFF switch on the bottom of the handle. You should see lights appear on the back panel of the massage gun, if you are fully charged.

Click the large circular button on the back panel to reach the lowest level speed. Press it again and again to cycle through all 5 settings.

Choose the speed option that's right for you:
• Click 1x - lowest speed
• Click 2x - medium low speed
• Click 3x - medium speed
• Click 4x - medium fast speed
• Click 5x - fast speed
Best practice is to take the massager off your skin, change the settings, then reapply and continue your massage.

No, do not immerse the F2Pro massager in water. Also, keep it away from liquids or heat
sources.
No, the F2Pro Massage Gun is for adult use only.
The flyby F2Pro Massage Gun comes with an adapter cable and power supply. To charge, connect the DC adapter to the battery charging port (bottom of the handle). Plug in the plug AC side of the power supply to a wall outlet.
Fully charge the battery for up to 3 hours before first use.
The F2Pro will indicate a full charge when it is unplugged and the 5 LED lights are fully illuminated.
It is not recommended to deplete the battery. You can recharge the battery at any time and at any battery level. Unplug the charger from the massager after charging and/or prior to use.

Sign up for our newsletter
Take 10% off your first order when you sign up.